The Traditional Japanese Experience
Welcome to the official website of Itoan, a hostel in Izumo converted from a traditional Japanese inn built in the Shōwa period. Located just a 5 minute walk from Izumoshi Station, our hostel is loved by travellers and locals alike for being a place where they can socialize, have a drink, and make friends from around the world.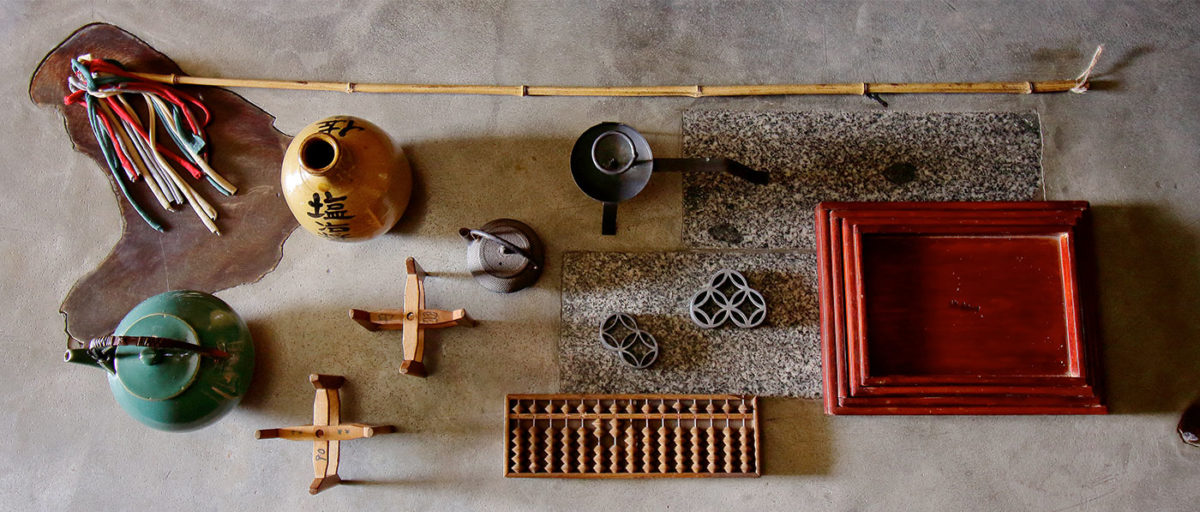 Our hostel is located just 5 minutes away from JR Izumoshi Station on foot, making it a prime location for those visiting the Izumo Taisha Grand Shrine. Converted from a ryokan built in 1945, it is the perfect opportunity for guests to experience the traditional style from that time period.
This is a place where locals from Izumo and travellers from around the world can gather!
The Rooms
Each room offers its own unique interior design, with decorative windows, ceilings, and various features of a traditional Japanese room. Although the building was constructed immediately following World War II, the interior has been carefully preserved and is still in pristine condition even to this day. Our hardworking staff regularly conducts cleaning duties to ensure that the hostel remains a pleasant and authentic experience.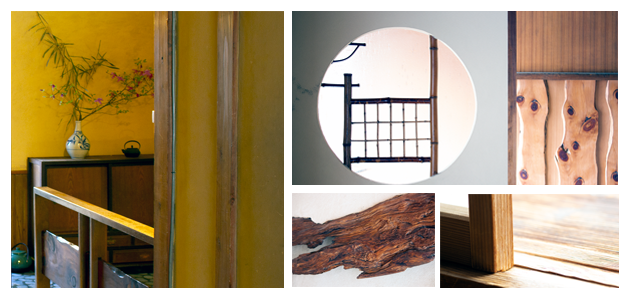 | | |
| --- | --- |
| Room type | Price (Tax included) |
| Dormitory | 3,000 yen/person  2,500 yen/After the second nights |
| Single (private room) | 7,000 yen/room |
| Double (private room) | 7,000 yen/room |
| Triple (private room) | 10,000 yen/room |
| Quadruple (private room) | 12,000 yen/room |
*Please make a reservation after you fix the date you stay.
*The long stay discount is here!>>Go to the Long stay page
Why do we recommend to stay more than 2 nights?
JR Izumoshi stn. and Ichibata -dentetsu Izumoshi stn. which are the nearest stations of our guesthouse are convenient for Matsue castle Tamatsukuri-onsen and Iwami silver mine as they are located in the middle of them. So many of our guests stay more than 2 nights for them. Check the link below out!
>>How to get to the main spots
Male & Female Dormitories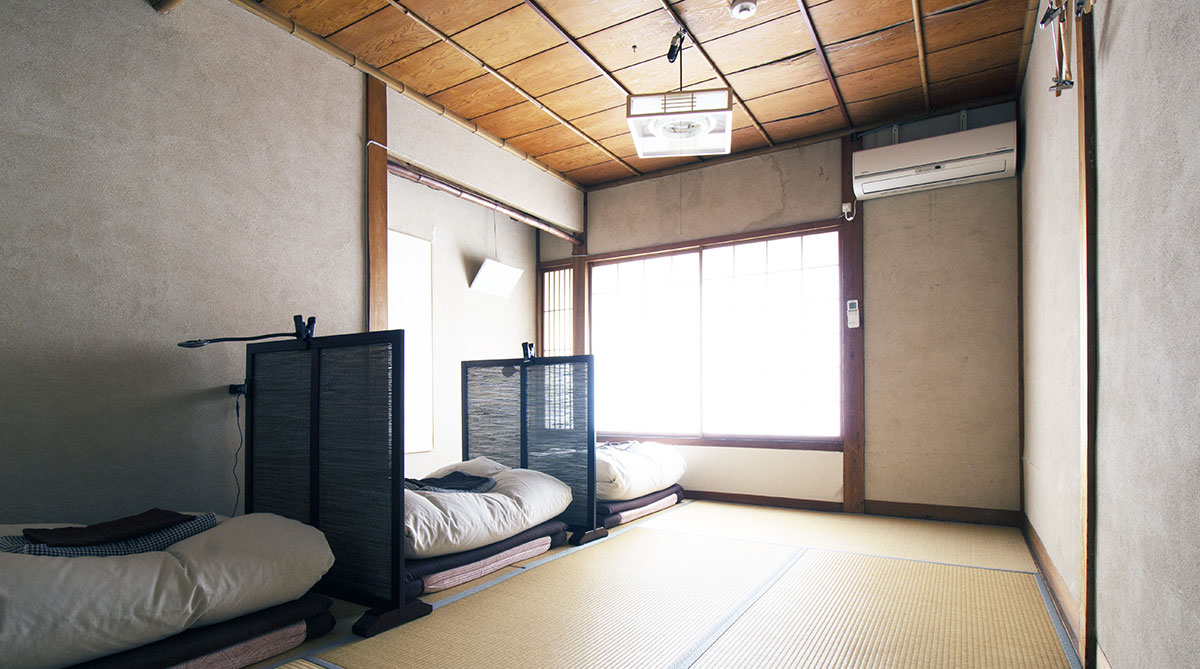 Each dormitory features a 6-mat tatami room (roughly 9.2 square meters). Rather than using bunk beds like many modern hostels, we provide guests with traditional Japanese sleeping arrangements – spreading a futon over the tatami mats. This allows guests to enjoy the full experience of lodging in a traditionally decorated room from another time period. Please note that these rooms offer little privacy though there is a separator between guests. With these arrangements, you may have the chance to interact with your roommates, and we encourage you to treasure each and every meeting during your travels.Those who prefer more privacy may book a single or twin room.
Single & Twin Private Rooms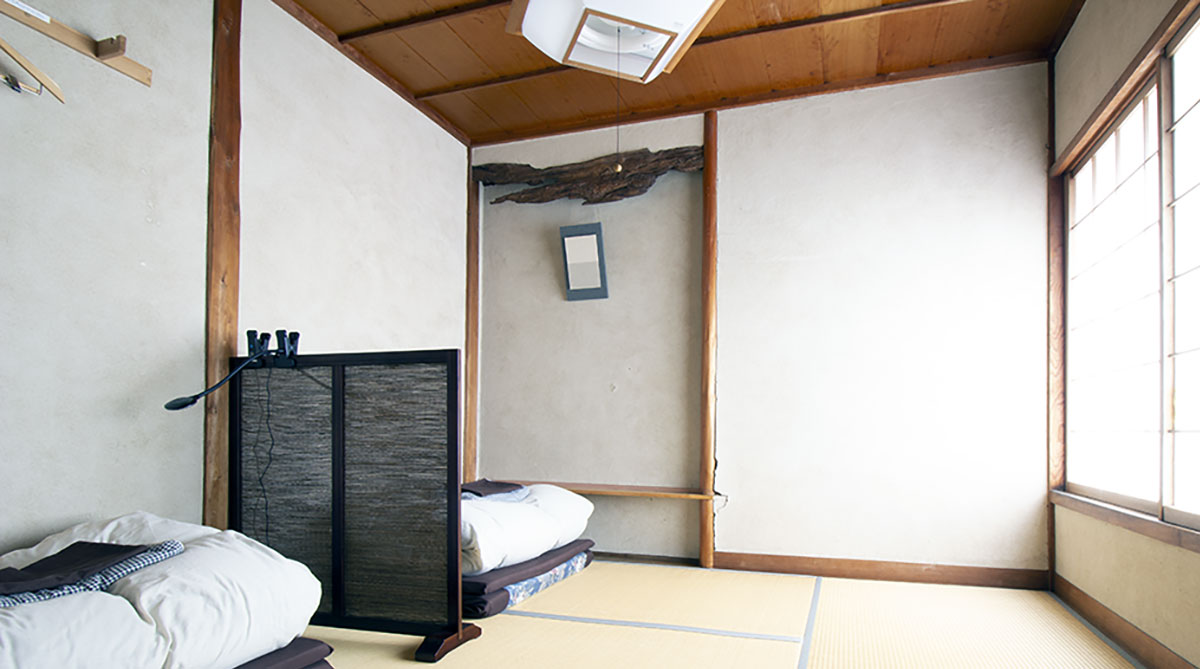 We provide a 4.5-mat tatami room (roughly 6.9 square meters) along with traditional Japanese sleeping arrangements. Guests are welcome to book private rooms, but please be aware that single and twin rooms cost the same regardless of the number of occupants.
Triple & Quadruple Private Rooms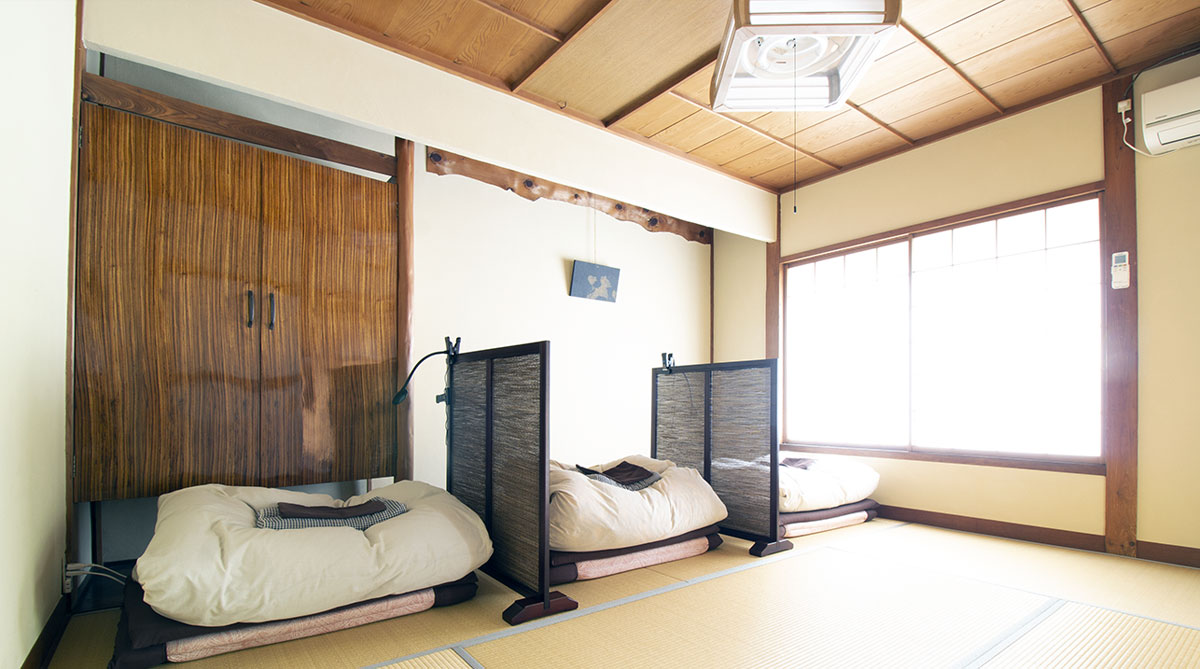 We provide a 6-mat tatami room (roughly 9.2 square meters) along with traditional Japanese sleeping arrangements. Please note that the room may feel relatively small for groups of four.
The Lounge (-RO-)
Shared Space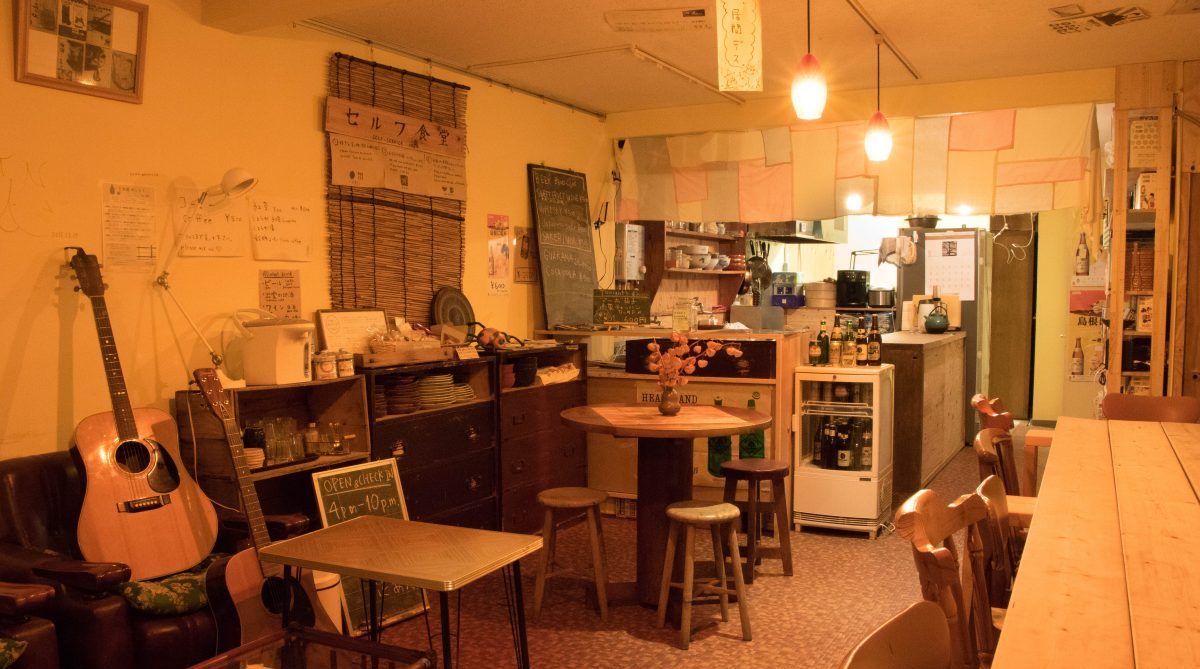 Our cozy lounge is just a quick walk from the lodging. Featuring a cafe and bar, it is a gathering spot for local residents and guests alike. Anyone is welcome to drop by for a drink, a bite to eat, or just to chat! We frequently hold events here such as potluck parties, language exchanges, and musical performances. Whether you want to make friends, practice speaking Japanese, enjoy some food and music, or just relax, our lounge has something for any kind of traveller.

Menu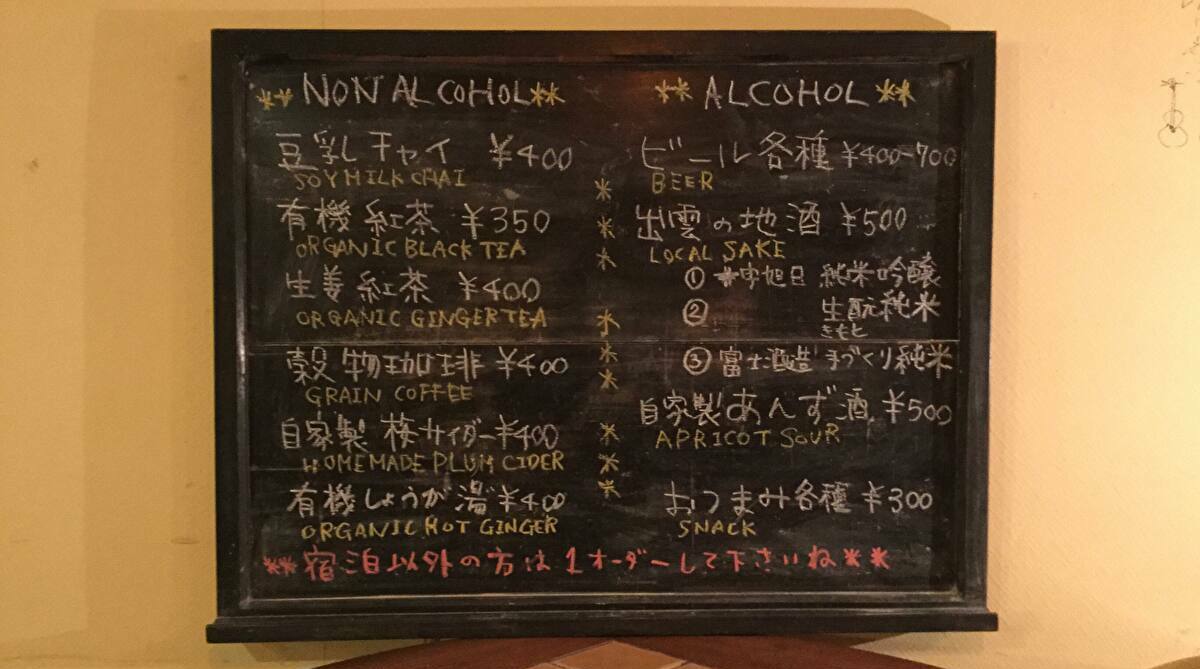 Whether you're a local from Izumo or a traveller from far away, we welcome you to gather at our place with guests from around the world! Enjoy homemade and local drinks. Izumo is supposed to be a place of origin of sake, so there are many amazing sake. We also have a local beer and homemade drinks like sour plum juice and soy milk chai.
Music & Manga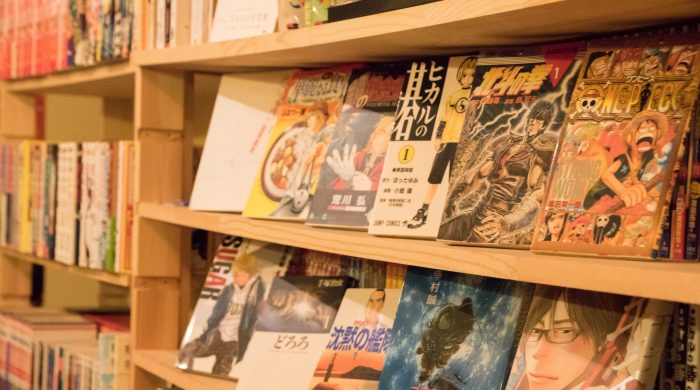 Our lounge has two guitars, a piano, and over a thousand volumes of manga. Visitors are welcome to play, listen, and read to their heart's content!
Amenities
Shared Kitchen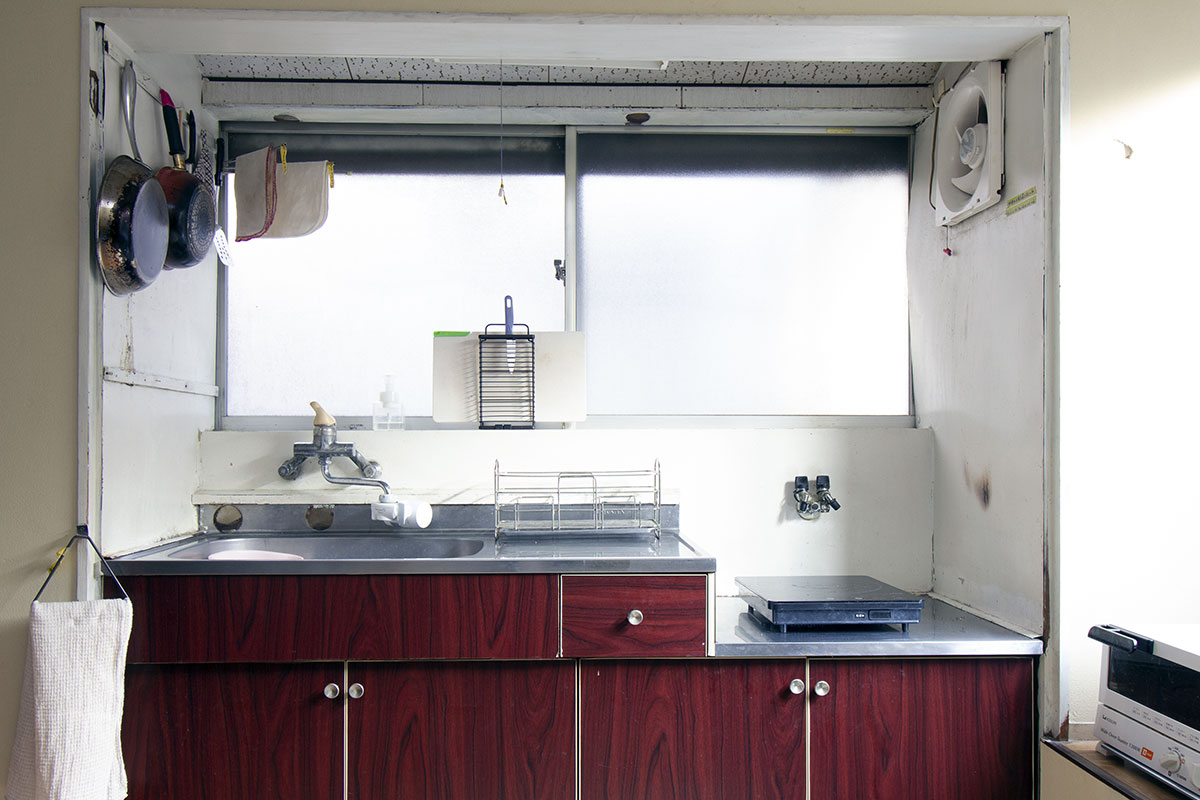 Guests are free to cook, eat, and drink in the kitchen area. We provide a refrigerator, electric kettle, and toaster, along with cooking spices and all essential kitchen equipment.

Washrooms
Available on both floors, our washrooms are equipped with clean and elegant porcelain sinks.
Shower Room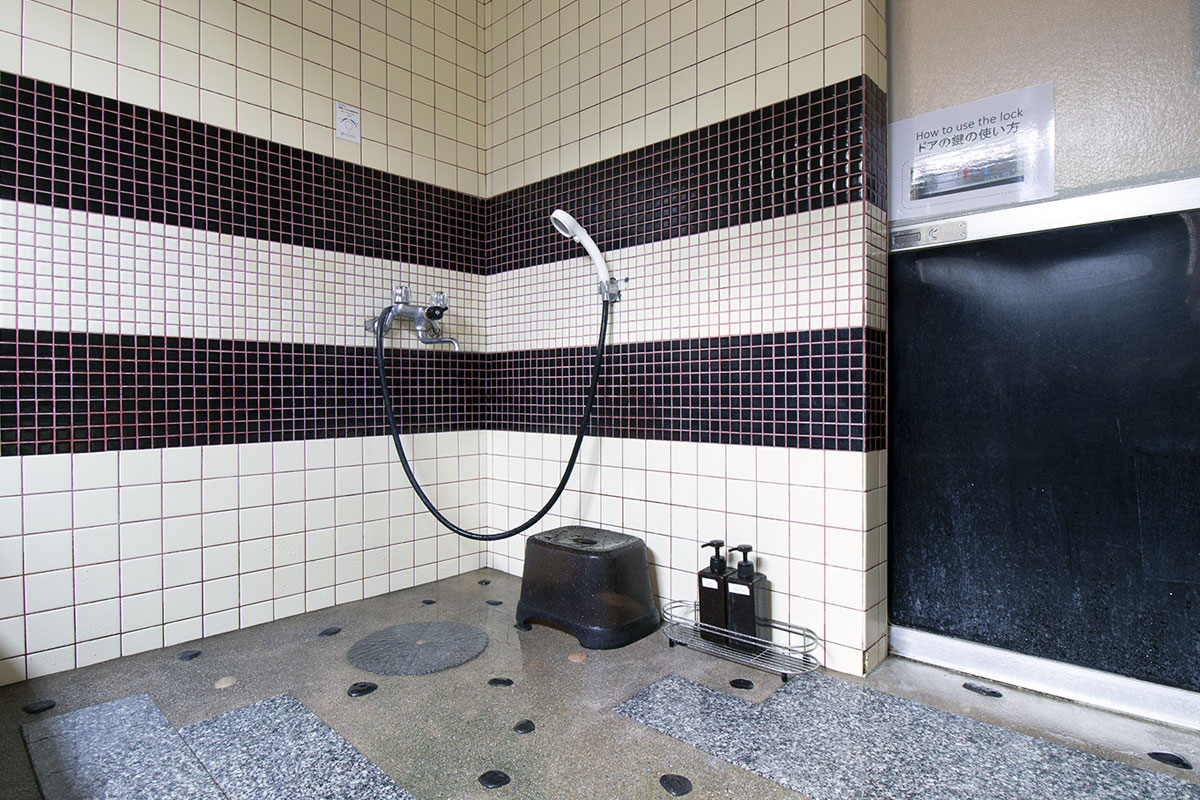 Carefully preserved since the building's construction, our shower room features a stylish and incredibly rare type of flooring made from granite and kimachi stones known to be exclusive to the Izumo region. Although there is a bathtub, we ask that guests use only the shower. For those who are interested, a traditional outdoor bath (rotenburo) is available right next to Izumoshi Station.
▶Click here for more information about Ranpu no yu.
Restrooms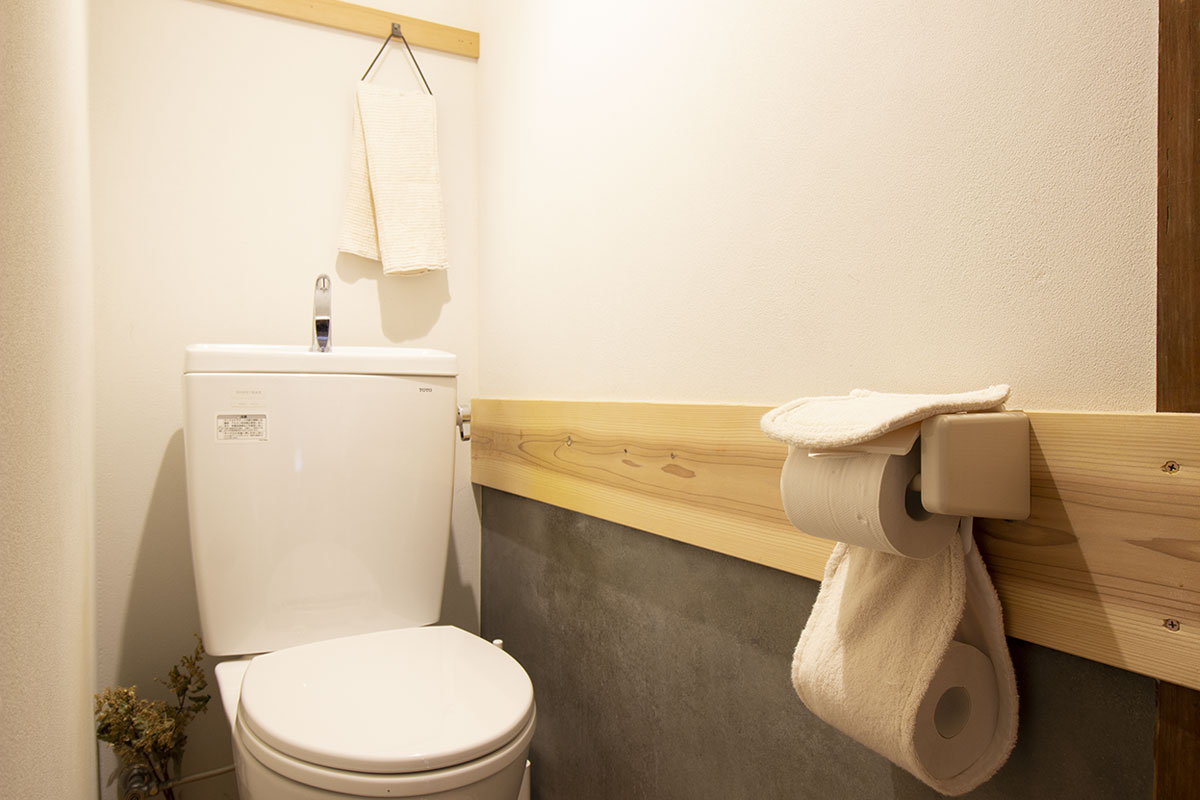 Our restrooms feature walls made from diatomaceous earth, a highly absorbent and anti-bacterial material. Restrooms are located on both the first and second floors for your convenience, and are thoroughly cleaned every day.
Additional Services
Free amenities
| | | | |
| --- | --- | --- | --- |
| Wi-Fi | Electrical outlets | Toaster | Refrigerator |
| Shower | Shampoo & body soap | Hair dryer | Coffee & tea |
Paid amenities
| | | | |
| --- | --- | --- | --- |
| Toothbrush (100) | Earplugs (100) | Towel (200) | Parking (500) |
| Bicycle parking (200) | Dinner (700-) | Drinks (300~) |   |
Please Note the Following
Check-in & Check-out
| | |
| --- | --- |
| Check-in | 17:00 – 22:00 |
| Check-out | – 10:00 |
| Curfew after check-in | None |
Guests who are unable to arrive before 22:00 will be charged a late check-in fee of 500 yen for every 30 minutes. Please understand as our hostel is a small facility with limited staff.
No special procedures are required during check-out. Guests may check-out at any time in the morning.
Please Note
We do not accept credit cards. Please be ready to pay with cash.
The hostel is closed every day for cleaning from 10:00 to 17:00. Even if you are staying for multiple nights, we ask that all guests exit the building during this time. We apologize for the inconvenience.
Those fail to follow the hostel's rules, or otherwise cause disturbances to other guests, may be refused service or asked to leave.
Cancellation Policy
As our lodging has limited space, we ask that guests be absolutely sure of their availability before booking. If a cancellation is necessary, please notify us via phone call.
| | |
| --- | --- |
| Date of Cancellation | Cancellation Fee |
| 7 days before arrival(between 22:00 8 days before the reservation date ~ 22:00 of 2 days before the reservation date) | 30% of lodging fee |
| Day before arrival,Day of arrival, no-show | 100% of lodging fee |
*This fee will be charged per-person for single guests. (For private rooms, this fee will be calculated from the total room costs)
Groups & Longer Stays
Guests who stay for over a week may be eligible for a discount. Please consult with our staff for details.
Guests who plan to stay for five or more nights, and guests staying in groups of five or more people, will be asked to pay in advance via bank transfer. Please understand that if the payment is not made by a certain date, your reservation may be cancelled.
There are currently no discounts for large groups.
Policies Regarding Children
Young children may stay in private rooms if accompanied by a parent or guardian.
Children who do not need to use their own futon will only be charged 1000 yen/night. Children who use their own futon will be charged the usual amount per night.
Children with tendencies to cry at night may risk disturbing other guests. We unfortunately must ask that parents and guardians refrain from bringing these children to the lodging area.
Access
It's only 5 minutes from Izumoshi sta. to our place. 
Reception